The San Diego Padres are exploring uncharted territory when it comes to catcher Christian Bethancourt, whom they are attempting to convert into a pitcher who can also play the outfield.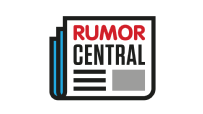 According to Dennis Lin of the San Diego Union-Tribune, Bethancourt recently touched 97 mph on the radar gun and is developing a changeup. The Padres will have the 25-year-old pitch in the Panama Winter League.
Lin first reported that San Diego was mulling the idea of moving Bethancourt to the mound during the final weekend of the regular season.
"We're flirting with the idea of this guy being a very intriguing '25th man' who can catch, can play the outfield and can pitch," Padres manager Andy Green said, per Lin. "I know no team has actually really tried to deploy a guy in that capacity — probably ever when you consider those three dynamics. We'll run as far down that road as his arm allows us to. I don't know that we're firmly committed to that or married to that, but it's worth exploring."
Bethancourt has struggled to hit big league pitching throughout his career and managed just a .228/.265/.368 slash line in 204 plate appearances last season.
The Panama native did make two pitching appearances in 2016. The first came on May 31 during a blowout loss to the Seattle Mariners in which he walked two batters, hit another and recorded two outs. On June 14, Bethancourt pitched one inning against the Miami Marlins and picked up his first career strikeout while surrendering a hit and a walk.
He also played the outfield 12 times last season, logging a combined 73 2/3 innings between the two corner spots.
Bethancourt is out of minor league options, and San Diego cannot send him down for further pitching instruction once the 2017 season begins.
-- Nick Ostiller