San Diego Padres outfielder Travis Jankowski made such an impression as a rookie in 2016 that other teams have taken notice.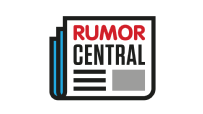 Multiple clubs have contacted the Padres regarding Jankowski, manager Andy Green confirmed, per Kyle Glaser of Baseball America. Among the teams to check in on the 25-year-old are the Texas Rangers, MLB.com's AJ Cassavell reports, but that was before they agreed to a one-year deal with Carlos Gomez.
Whether the Rangers still have interest is unclear, but Hanser Alberto, a defensive-minded infielder with a weak bat, appears to be a name that the Padres are intrigued by, Cassavell writes.
Speed is a key element in Jankowski's game, as the center fielder stole 30 bases in 131 games last season. He slashed .245/.332/.313 at the plate.
The Pads have a bit of a surplus in the outfield, with Alex Dickerson, Manuel Margot and Hunter Renfroe all expected to get a good deal of reps in addition to Jankowski. However, Jankowski can't become a free agent until 2022 at the earliest, so it's tough to imagine the Padres would be aggressively looking to move him.
- Kyle Brasseur