To fill the void left by the suspended Starling Marte, the Pittsburgh Pirates are looking outside the organization for outfield help, GM Neal Huntington told reporters, including Bill Brink of the Pittsburgh Post-Gazette.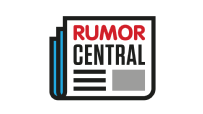 Major League Baseball announced Tuesday that Marte has been suspended 80 games for testing positive for the performance-enhancing drug nandrolone. He is eligible to return in mid-July but wouldn't be able to play in the postseason, should the Pirates qualify.
With Andrew McCutchen moving back to center field in Marte's absence, Jose Osuna, John Jaso and Adam Frazier have all played right. Osuna and Jaso both made costly misplays in this weekend's series against the New York Yankees. McCutchen was the worst fielding center fielder in the majors last season, according to some measures, with minus-28 defensive runs saved.
"If we felt there was something better internally at this point in time, we'd make that move," Huntington said. "As we sit here today, this is the right 25 for us, in our minds."
Huntingon said that the Pirates don't plan to promote top outfield prospect Austin Meadows, who is slashing .200/.269/.283 in 16 games with Triple-A Indianapolis.
Before his suspension, Marte was slashing .241/.288/.370 through 13 games this season. Last year, he became one of just four outfielders since 2010 -- and the first Pirate since Barry Bonds in 1990 -- to bat .300 and steal 40 bases in a season (.311, 47 steals). An All-Star and Gold Glove winner in 2016, Marte also led all left fielders in defensive runs saved (19).
-- Alex Tekip