The Seattle Mariners are having all sorts of trouble behind the plate, and that could prompt the recall of catcher Mike Zunino sooner rather than later.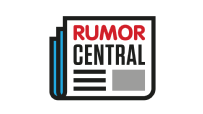 Bob Dutton of the News Tribune speculates that Zunino, who was demoted to Triple-A Tacoma with a .167 batting average, might be promoted since current backstops Carlos Ruiz (.119 BA) and Tuffy Gosewisch (.048) are faring even worse.
"I expect [Zunino] to be back in a short amount of time," manager Scott Servais told reporters Thursday. "But how long can we go? We'll go as long as we have to. But I'm realistic, and the guys are, too."
Dutton reports one reason for the May 5 demotion was because club officials felt Zunino's slump was affecting his defense (16 wild pitches allowed this season). Zunino is hitting just .222 with a pair of homers in nine games at Tacoma, but the Mariners might have no other choice but to bring him back.
The owner of a career .193/.250/.236 slash line, Zunino has not come close to the potential expected when he was taken by the Mariners with the third overall pick in the 2012 draft.
-- Doug Mittler