The Cincinnati Reds would be open to trading Zack Cozart, but a market has not developed for the All-Star shortstop, reports Zach Buchanan of the Cincinnati Enquirer.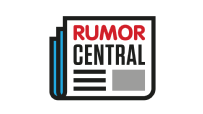 Cozart, who was nearly traded to the Seattle Mariners at last summer's deadline, is enjoying a breakout season with a .321/.400/.566 slash line. The 31-year-old will be a free agent in a few months and would appear to be an ideal trade candidate.
Buchanan, however, writes that the Reds have yet to find a realistic match. The Nationals (Trea Turner) and Astros (Carlos Correa) have endured injuries at shortstop, but those clubs are standing pat because those incumbents are expected back in time for the postseason.
Buchanan adds that there also has been nothing more than lukewarm interest in starter Scott Feldman and reliever Drew Storen, two other impending free agents.
"There's no guarantee that teams are going to come and make offers for your players," general manager Dick Williams told the Enquirer.
-- Doug Mittler