The St. Louis Cardinals might want Juan Nicasio around for more than just a one-month rental.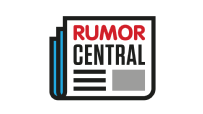 Derrick Goold of the Post-Dispatch reports the Cardinals have "already had conversations" with Nicasio about returning next season, "possibly to his September role as closer."
The 31-year-old Nicasio converted all four of his save opportunities in nine appearances for the Cardinals after being acquired from the Phillies. The Phillies had obtained Nicasio a few days earlier on a waiver claim from the Pirates.
Nicasio is eligible for free agency after posting a 2.61 ERA and 1.08 WHIP in 76 appearances for three teams this season.
The Cardinals struggled to find a reliable closer in 2017 and are likely to consider several options this winter. Goold adds that the Cardinals also have interest in Japanese closer Yoshihisa Hirano, who had 29 saves this season for the Orix Buffaloes. The Cardinals looked to the international market for a reliever two offseasons ago when they signed South Korean right-hander Seung-Hwan Oh.
-- Doug Mittler