The Detroit Tigers have a valuable trade piece in second baseman Ian Kinsler, and at least one team has emerged as a potential suitor for his services.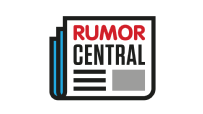 The Los Angeles Angels have "been having extensive internal discussions" about trading for Kinsler, Anthony Fenech of the Detroit Free Press reports. Fenech notes the Halos have had a longstanding interest in Kinsler, but a deal does not appear to be imminent.
Kinsler, 35, is coming off his worst season offensively, as he hit .236 with a .725 OPS (both career lows). However, he did still manage to hit 22 home runs and steal 14 bases and remains one of the top defensive options at second base. Kinsler's option for 2018 vested this year, and he'll make $11 million before becoming a free agent at the end of next season.
The Halos received a combined .601 OPS from their second basemen last season, the worst mark in the majors. Los Angeles has been connected to numerous potentially available options at the position since the offseason began, including the Philadelphia Phillies' Cesar Hernandez and free agents Neil Walker and Zack Cozart (who would need to move off shortstop).
-- Kyle Brasseur