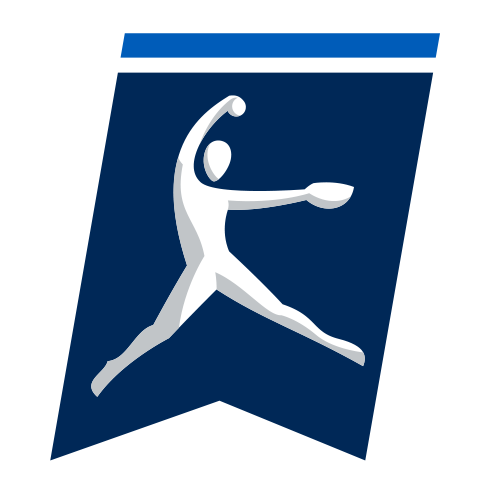 NCAA REGIONALS
UCF's Maddie Bejarano rips one down the line to bring home the winning run
UCF comes back from a 2-0 deficit to defeat Michigan 3-2 in the bottom of the 11th inning.
Kiki Milloy mashes a dinger over the scoreboard
Kiki Milloy blasts a homer over the scoreboard to put Tennessee ahead 3-0.
Jayda Coleman homers in the 1st to give Oklahoma an early lead
Oklahoma's Jayda Coleman wastes no time in the first inning with this homer to deep left field.
NCAA MEN'S BASEBALL
NCAA GYMNASTICS
COLLEGE BASEBALL
Two third-period goals give Ohio State first women's hockey title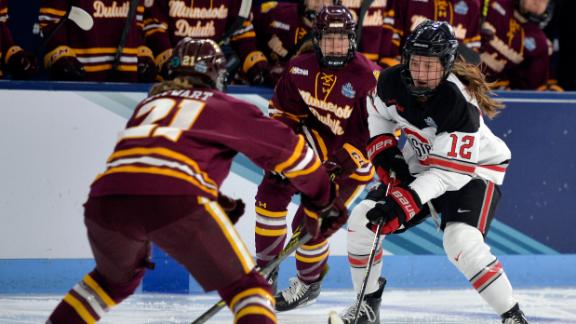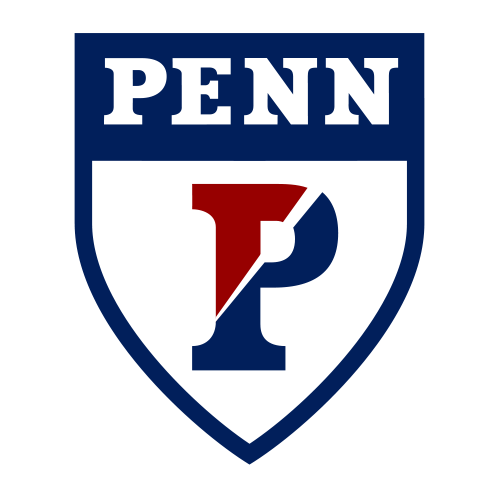 LIA THOMAS
How schools are trying to help student-athletes in the NIL era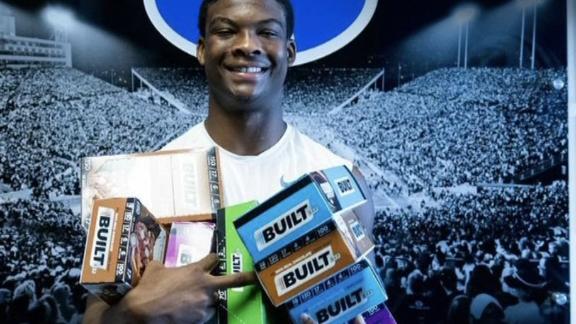 NCAA Men's Baseball
Evans: Gators want to prove they 'are the real deal'
Following a walk-off victory over 10-seed South Carolina, Ty Evans says 7-seed Florida has a lot to prove in the SEC Tournament.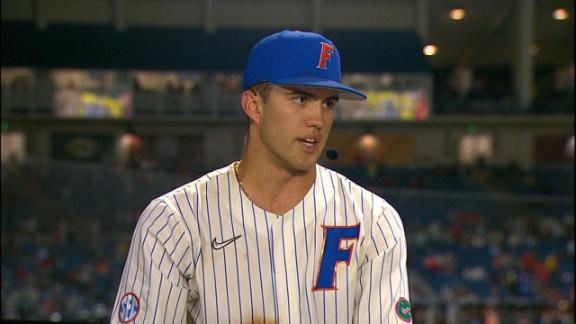 NCAA Men's Baseball
Halter discusses walk-off sacrifice fly vs. Gamecocks
Colby Halter gives a detailed breakdown of his game-winning hit to lead the 7-seed Gators past 10-seed South Carolina in the SEC Tournament.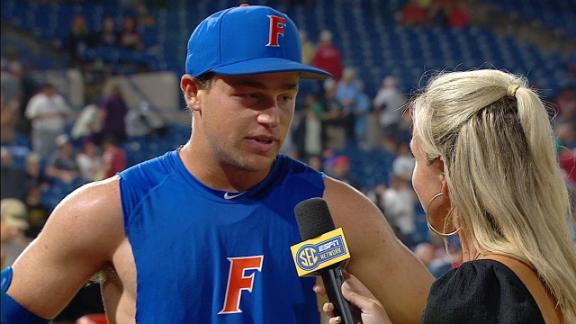 NCAA Men's Baseball
Bama's Hess explains mound approach after fanning 10
After striking out 10 of 15 batters faced, Alabama's Ben Hess says getting ahead of the hitters early was key in the Tide's 5-3 upset over 6-seed Georgia.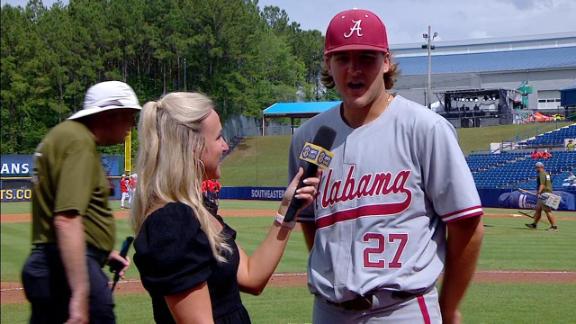 NCAA Men's Baseball
Bohannon says weather forced key pitching switch
Alabama's Brad Bohannon tells SEC Now a lengthy weather delay forced him to go to Ben Hess vs. Georgia, which made "us coaches look smart for a change."