NCAA BASEBALL
Nevada infielder sets new NCAA HR record in consecutive games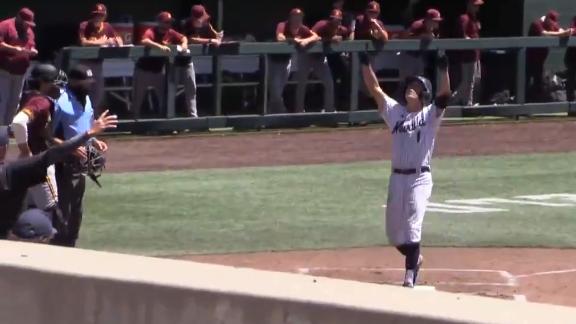 Erin Matson's OT winner gives UNC its third straight NCAA title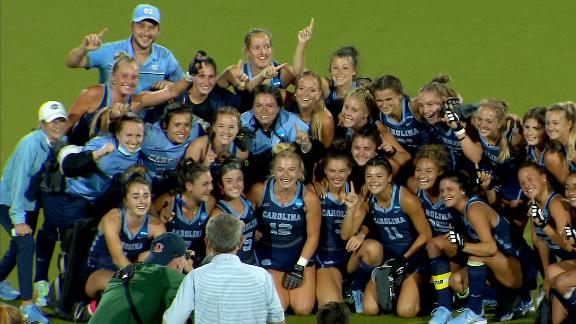 USC beats UCLA to clinch third beach volleyball national championship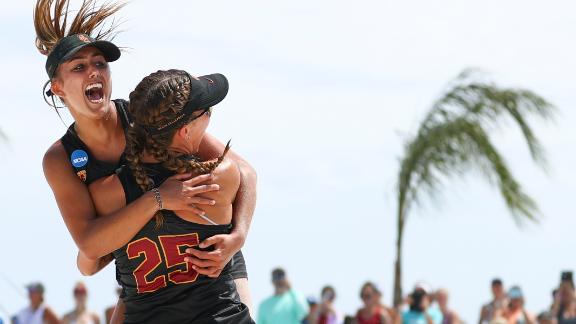 JACK LEITER AND KUMAR ROCKER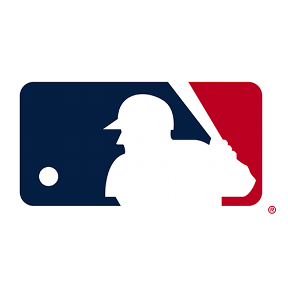 MLB DRAFT
Who should the Pirates take with the top pick in the MLB draft?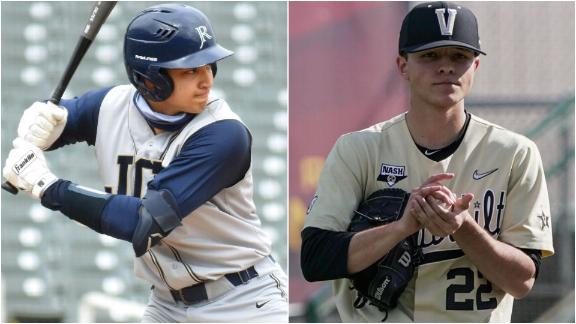 SPRING CHAMPIONSHIPS
Kentucky celebrates first ever volleyball national championship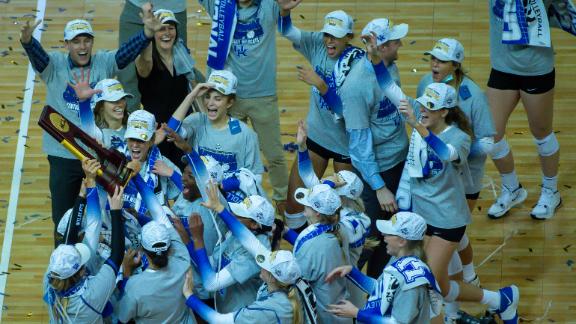 Kowalik extremely proud of UK's performance in win
Kayla Kowalik shares praises for her teammates and 6-seed UK's chemistry coming off a 3-0 win to beat 11-seed Georgia and advance in the SEC Tournament.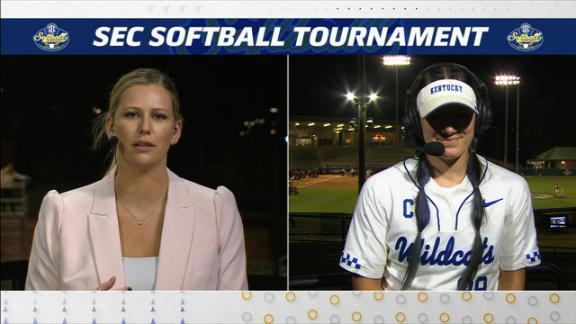 Rogers says Vols need to continue to trust each other
No. 7 Tennessee's Ashley Rogers says for the Vols to continue to be successful they will need to trust each other.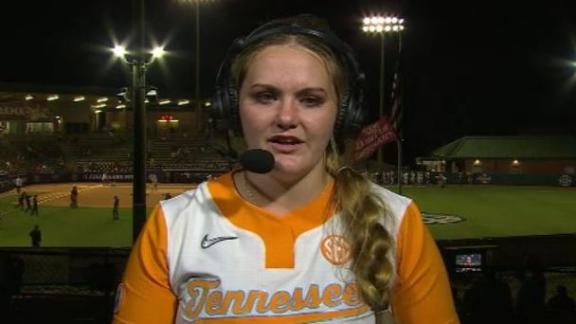 UT's Davis gets her pitch, drives in game-winning run
Tennessee's Ivy Davis shares that she was looking for the change-up pitch following her walk-off hit to capture the 3-2 win over Texas A&M.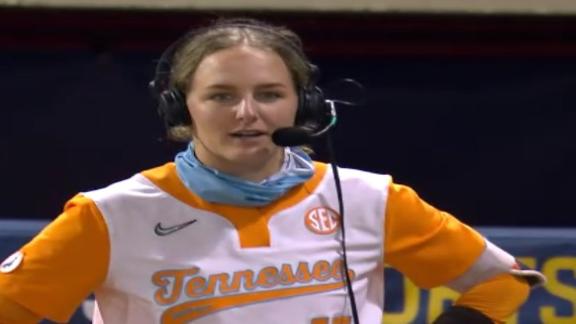 Torina: Key for LSU is 'taking it one pitch at a time'
After a 7-3 win for the 5-seed Tigers over 13-seed South Carolina, Beth Torina is stressing to her players not to look too far ahead.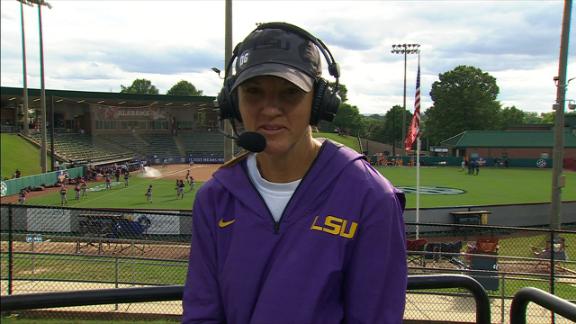 MS State uses Ole Miss tweets to fuel first round win
Carter Spexarth speaks on how Ole Miss' tweets after its last matchup motivated the 9-seeded Bulldogs to a 3-1 win over the 8-seeded Rebels in the SEC Tournament.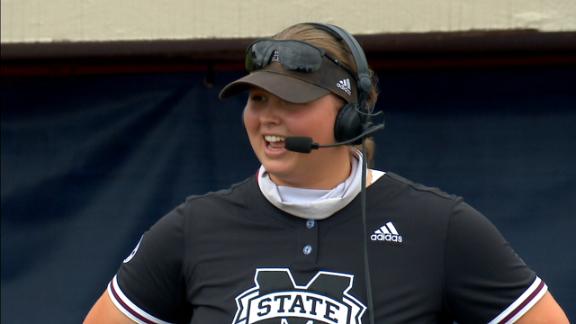 NCAAF
Smith credits seniors for 'amazing' veteran leadership
The 13-seed Gamecocks move past 12-seed Auburn and head coach Beverly Smith credits her senior class for stepping up when necessary.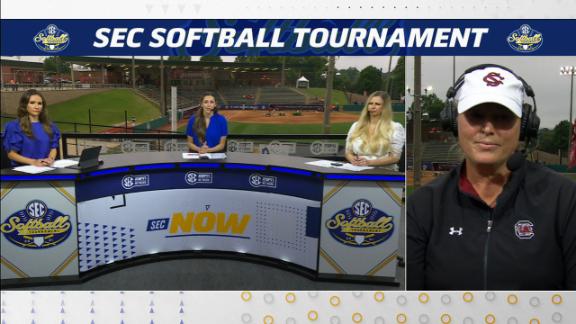 Maguire talks Gamecocks' underdog approach in tourney
Following a 3-1 win against 12-seed Auburn in the SEC tournament, 13-seed South Carolina's Kenzi Maguire discusses the Gamecocks' underdog approach.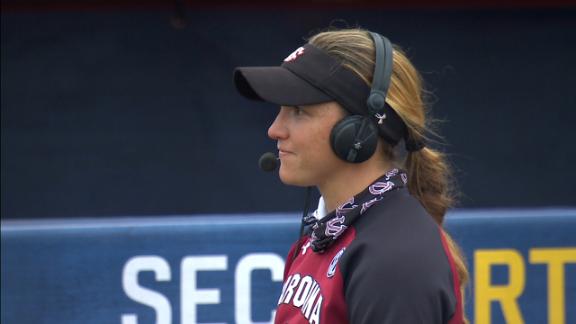 NCAA Men's Baseball
Nevada infielder sets new NCAA HR record in consecutive games
Nevada's Tyler Bosetti homers in his ninth consecutive game, breaking an NCAA Division I record that stood for 30 years.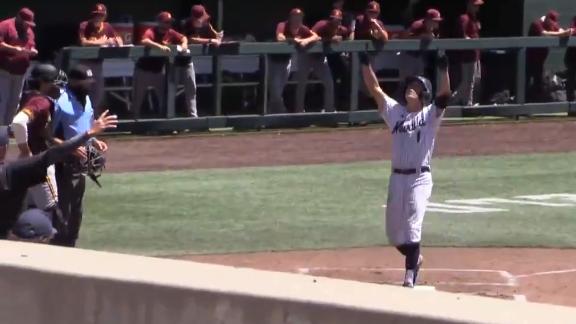 Streeter Lecka/Getty Images

Check out which teams won every men's and women's fall championship and where they stand in the current Capital One Cup standings.
Customise ESPN