NCAA MEN'S BASEBALL
NCAA BASEBALL
COLLEGE BASEBALL
GYMNASTICS
Trinity Thomas' journey to tying the Perfect 10 record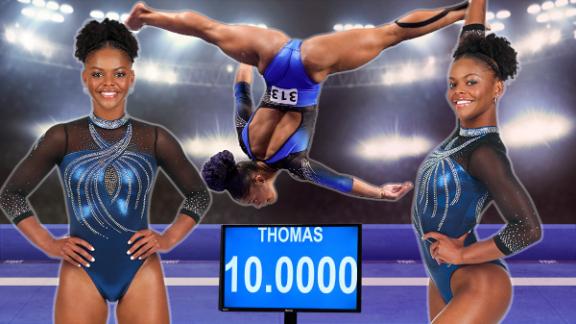 NCAA MEN'S HOCKEY
QUINNIPIAC RALLIES FOR OT WIN

30 YEARS AFTER KARIYA

UTAH
NCAA Men's Baseball
Alabama, Auburn competitive heading to regionals
SEC Now looks at No. 13 seed Auburn and No. 16 seed Alabama's groups heading into regional play.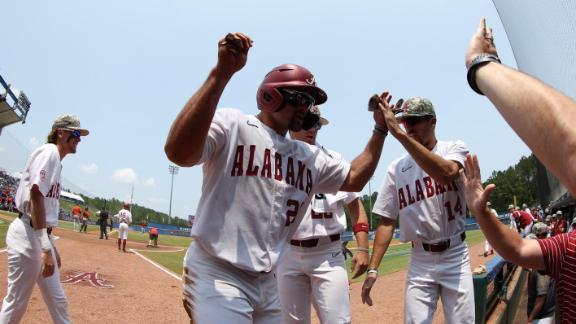 NCAA Men's Baseball
SEC Now crew breaks down NCAA baseball bracket
SEC Now analysts Chris Burke and David Dellucci discuss which SEC team has the toughest road and how many SEC teams make it to Omaha.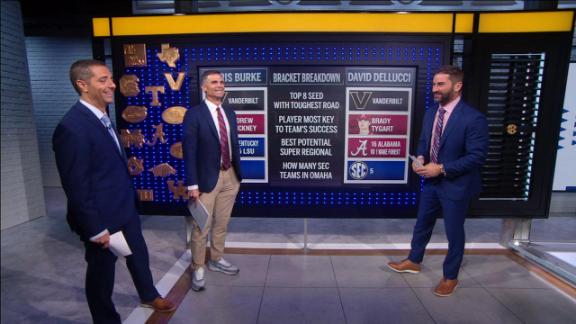 NCAA Men's Baseball
Bracket Evaluation: SEC Teams poised to dominate
With ten teams selected for the NCAA tournament, the SEC has several programs that could make a run at the MCWS.
NCAA Men's Baseball
Kentucky faces flailing West Virginia in regionals
SEC Now examines how the Wildcats' regular-season strength of schedule has prepared them for a struggling Mountaineer team.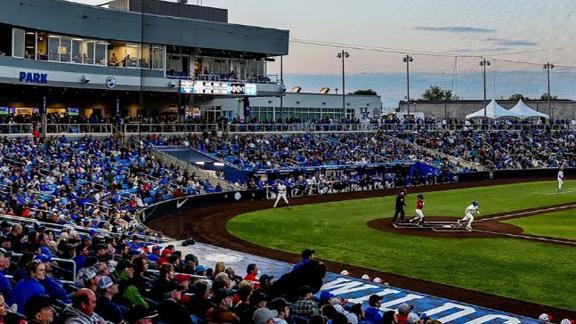 NCAA Men's Baseball
Petry key in determining Gamecocks' NCAA success
After hitting a lull in May, the SEC Now crew explains why South Carolina freshman Ethan Petry will be crucial in the team's NCAA success.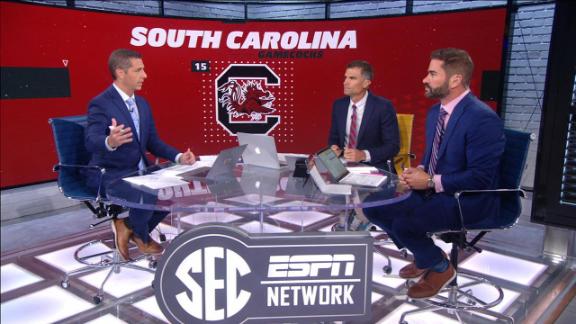 NCAA Men's Baseball
Bradfield Jr. on outfield operation, Vandy's end goal
Enrique Bradfield Jr. says winning the SEC tourney is "just another step in the process" for Vanderbilt and explains why robbing a homer is better than hitting one.
NCAA Men's Baseball
Johnson says LSU is 'battle-tested' after SEC season
Jay Johnson joins SEC Now and insists that "there is nothing we haven't seen" after the Tigers, a No. 5 national seed, leave conference play behind for the NCAAs.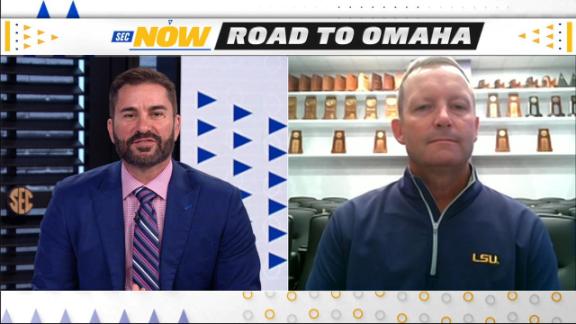 NCAA Men's Baseball
Smith says hogpen line fires up Hogs for home games
Pitcher Hagan Smith tells the SEC Now crew what he loves most about playing at Baum-Walker stadium and what it means to Arkansas to host the Fayetteville Regional.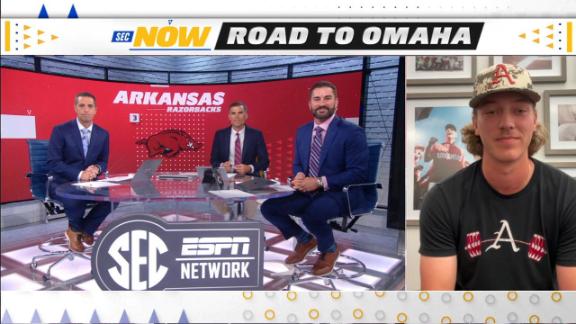 NCAA Men's Baseball
Can Vols produce on road, Aggies rule Stanford?
The SEC Now crew looks at the two SEC teams going on the road for their baseball regionals and breaks down Tennessee and Texas A&M.