There was a time when MLS teams making a deep run in the CONCACAF Champions League was a major deal not just for that club, but for fans of every MLS club. The whole league got behind Real Salt Lake in its run to the final for the #MLSforRSL movement, and it was a major moment in MLS history.
Do the league's fans care about continental success anymore? The Seattle Sounders finally broke through and won the tournament last year, so there's no more history to be made. There's also increasingly less belief that an MLS club winning the tournament meaningfully moves the needle for the league as a whole, especially since the new Leagues Cup adds more games between MLS and Liga MX clubs.
So as LAFC gets ready for the final of this season's Champions League against Club León, we know that the Black and Gold faithful will be at a fever pitch, but that probably won't be the case elsewhere, and MLS will be business as usual. Anyway, that is a matter for Wednesday, when the first leg of the final kicks off. Right now, we have to rank the teams for how they play in MLS matches.
- Stream on ESPN+: LaLiga, Bundesliga & more (U.S.)
- Read on ESPN+: EFL Championship playoff is sports' best event
---
Previous ranking: 1
The Black and Gold got the weekend off to get ready for the CONCACAF Champions League final.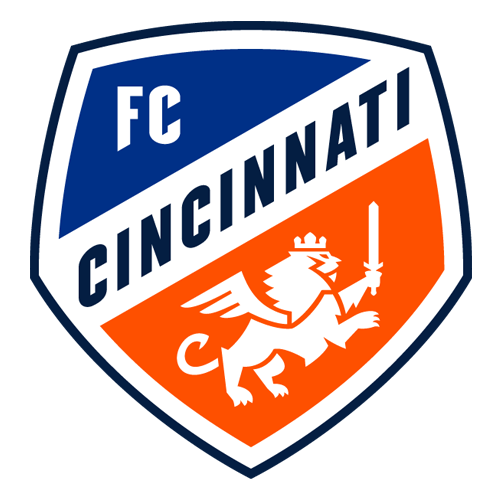 Previous ranking: 2
You can sit here and say that the Garys' attack still hasn't clicked, but they're still top of the league after winning in Colorado. And how terrifying might they be if that attack does get going?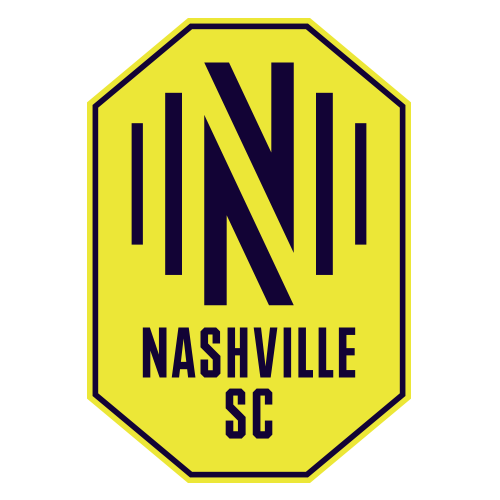 Previous ranking: 3
NSC have struggled at times when teams put numbers behind the ball and don't allow them to play in space, making it especially important they do not allow the first goal. And yet, after falling behind Columbus on Saturday, Nashville stormed back with three straight goals. This team is looking better by the day.
Previous ranking: 5
The Red Bulls have struggled this season, but it hasn't been because of their defense. RBNY have been one of the stingiest defensive teams in the league and the Sounders had no problem generating chances against them. They probably should have scored more than one goal, but they got the win and the attack really clicked against a very good defense. It was a good day in Seattle.
Previous ranking: 7
City capitalized on every Whitecaps mistake to win, 3-1. They are now up to 2.14 points per home match, but have a negative xGD in matches at CITYPARK. Try to make sense of that.
Previous ranking: 8
Remember all those quick attacks that made the Union one of the best teams in the league? You'd be forgiven if you forgot about them when they disappeared early this season, but they are back and so are the Union. NYCFC was the latest team to fall to Philly.
Previous ranking: 4
New England's defense imploded against Chicago and their winless streak stretched to three, but at least they got a draw out of it and Noel Buck's banger of a goal.
Previous ranking: 6
There's no shame in losing at Nashville and everything about this team indicates they are good, but they've lost four of their last six. Wilfried Nancy's system is still taking hold and it'd be smart to bet on them getting better, but if they wanted to start winning a few more matches now, that'd probably be a good idea.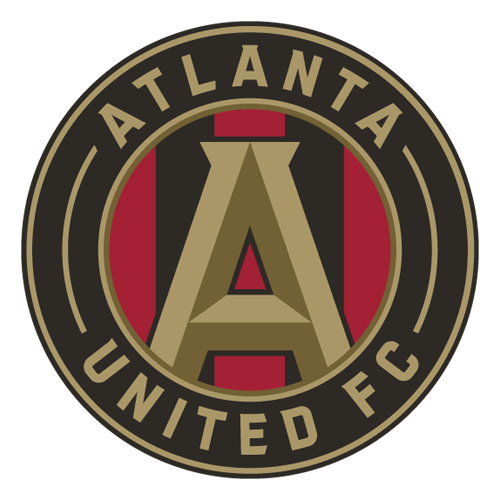 Previous ranking: 9
The Five Stripes were god-awful in Orlando and somehow stole a point. Run, don't walk, home to Atlanta.

Previous ranking: 10
The Quakes had played a decent match up until Benji Kikanović scored to give them a 70th minute lead over Dallas. The problem is they stopped playing after that goal and the point they took was maybe more than they deserved.
Previous ranking: 11
Jimmy Maurer standing and watching the ball slowly bounce off the ground, off the post and in was not the best bit of goalkeeper, but Nkosi Tafari's equalizer four minutes into stoppage time was a nice way to leave San Jose.

Previous ranking: 14
The Dynamo had a lot of work to do when new ownership took over and appointed Ben Olsen the new coach. It was never going to be a quick fix, but taking control of Texas would be a great first step. After a draw with Dallas last week, they beat Austin this week and guess who's on top of the state?
Previous ranking: 12
The Caps were, once again, mostly good, in St. Louis, but they were a disaster in front of their own goal and beaten handily. The middle third continues to be a strength for Vancouver, but they've got to figure out the two boxes.
Previous ranking: 16
The Lions are still trending up and only cruel luck relegated them to a draw after pasting Atlanta on Saturday, but those two dropped points will hurt nonetheless.
Previous ranking: 13
The Loons have just one win in six home matches after settling for a 1-1 draw with RSL. Somehow, home field has become the problem.
Previous ranking: 15
Just when you're ready to believe in D.C. as maybe better than "decent team," they go to Toronto and lose to a very messy TFC side.

Previous ranking: 17
A lot of teams are going to look better than they are because so many teams get into the playoffs now that they're hanging around the cutoff line. The Timbers look set to be one of those teams, but anyone who saw the way SKC smoked them on Sunday won't be fooled into thinking this team is decent right now.
Previous ranking: 18
The Rapids were, as always, difficult to play against, but, again as always, they just don't have ways to create chances if the other team doesn't make mistakes. Cincy did not mistakes and the Rapids lost, 1-0.
Previous ranking: 22
TFC have played pretty well this season, and yet they have been at or near the bottom of the table. So naturally, after a week of complete mess and infighting leading to the benching of Federico Bernardeschi, they don't play especially well and beat a surging D.C. team anyway. The Reds make no sense, but at least to the delight of their fans this week.
Previous ranking: 19
If RBNY thought losing to the Sounders was bad. Just wait until they make the long flight from Seattle to Miami to play midweek on short rest.
Previous ranking: 20
The problem with being a team that can't win away is it requires you to be nearly perfect at home. The Pigeons were not that in a loss to Philly.
Previous ranking: 23
They beat the Galaxy (who doesn't?) to make it five wins from their last seven (look at them go!). Next week's trip to Philly will tell us a lot about where this team is.
Previous ranking: 24
The Fire have not just gotten results in three of four matches since Frank Klopas took over. Their matches are averaging four goals per game over that stretch. This week's 3-3 draw with the Revs was just the latest in the Fire's newfound Fun As Hell Games ethos.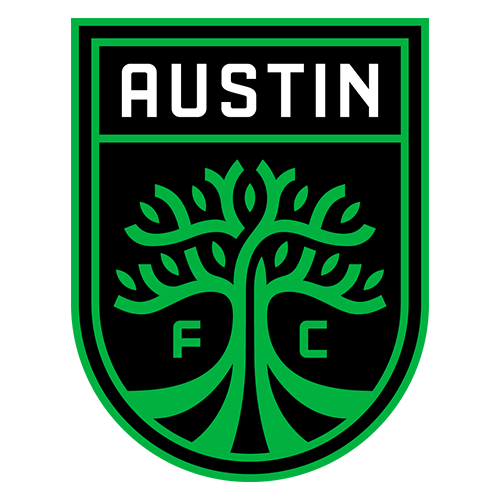 Previous ranking: 21
Austin slumped to a loss against Houston, but Gyasi Zardes' 100th goal is worth a mention. He's gotten flack at various points of his career for some of his limitations, and those limitations can be frustrating, but the man has won MLS Cup twice, at two different clubs, and played major roles in capturing both of them. He's been a very good and winning player in this league for a long time and deserves a celebration for reaching the century mark. Congratulations, Gyasi.
Previous ranking: 26
The momentum of Montréal's four-match win streak was halted by back-to-back losses, but they got the better of Miami over the weekend to get back on the winning side of things.
Previous ranking: 28
Sporting thumped the Timbers and have now taken 10 of their last 15 available points. Their lone loss over that stretch being to St. Louis hurts, but KC has something going now.

Previous ranking: 27
Minnesota boss Adrian Heath compared playing RSL to having "a toothache" after their draw in St. Paul. You know that made Pablo Mastroeni smile.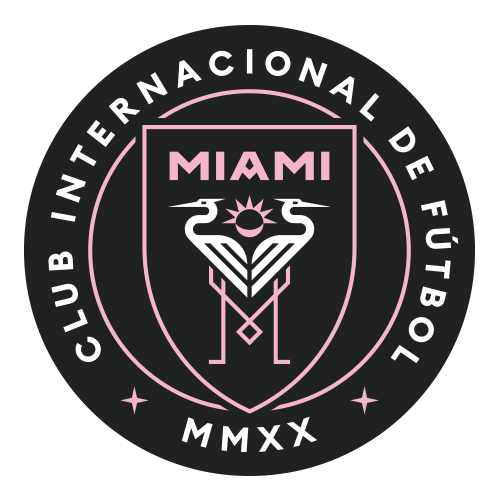 Previous ranking: 25
Miami's three-match win streak got coach Phil Neville off the hot seat, but they've since lost three in a row and considering how uninspired they looked in Saturday's loss to Montréal, he very well might be back on the hot seat now.
Previous ranking: 29
Their latest loss, at home to Charlotte, ended with the few supporters who broke the organized boycott screaming at players and manager Greg Vanney, who tried in vain to have a discussion with them. Then Vanney had to sit at the podium and take the heat at the press conference while under-fire team president Chris Klein stood and watched. Meanwhile, AEG's ownership hasn't said or done anything to indicate that they remember they own the Galaxy. This is not a serious club.