The Boston Red Sox could pursue a reunion with reliever Jonathan Papelbon this winter, reports Nick Cafardo of the Boston Globe.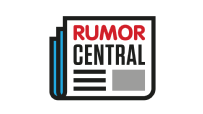 The Red Sox kicked the tires on a deal with Papelbon after he was released by the Washington Nationals over the summer, and Cafardo says "there's no reason to think they wouldn't be interested again."
With Brad Ziegler, Koji Uehara and Junichi Tazawa all eligible for free agency, the Red Sox are expected to pursue a veteran reliever for a setup role behind closer Craig Kimbrel. One option could be the 35-year-old Papelbon, who spent his first seven major league seasons in Boston before signing a five-year, $61 million deal with the Phillies after the 2011 season.
Papelbon has 368 saves and was never fully comfortable in a setup role in Washington, so he could look for the opportunity to close elsewhere. But the six-time All-Star saw his WHIP rise to a career-worst 1.457 this season, so those options will be limited.
Improving bullpen depth will be one of the offseason priorities in Boston, says ESPN's Jim Bowden.
-- Doug Mittler