MLS is prone to carnage, as parity ravages even the best teams in the league. Add in a two-match week, where the thin squads of most clubs are tested and cross-country travel is introduced, and you have a recipe for some wild results.
Thirteen of fourteen teams in the West dropped points this week, with only Sporting Kansas City making it out unscathed and, probably not coincidentally, the team played only one match. The East was scarcely less ravaged with two teams managing full points, again as both played only one match.
- Stream on ESPN+: LaLiga, Bundesliga & more (U.S.)
So what does that leave us with? Let's sort through the wreckage and find out.
---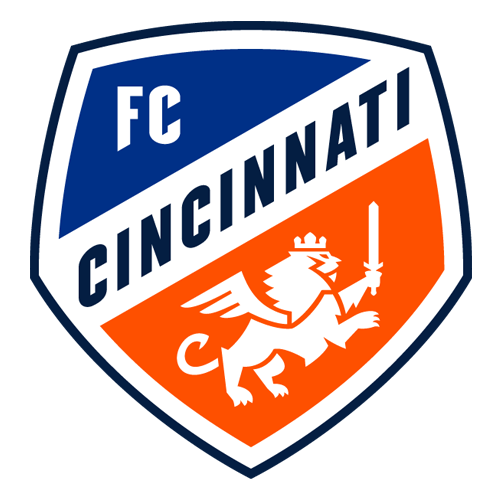 Previous ranking: 2
Cincy's undefeated home mark is no more after Orlando walked out of TQL Stadium with full points, but at least it got the job done in Atlanta midweek.
Previous ranking: 1
The Crew defense opted to take the week off, letting Houston roll to victory and looking shaky against Montréal. At least the attack bailed them out up north, led by Cucho Hernández's hat trick.
Previous ranking: 3
The Union did what they were supposed to in plastering the Red Bulls, but somehow they went to Toronto and took absolutely nothing home. It was ugly, but they're hardly the only team near the top to stumble.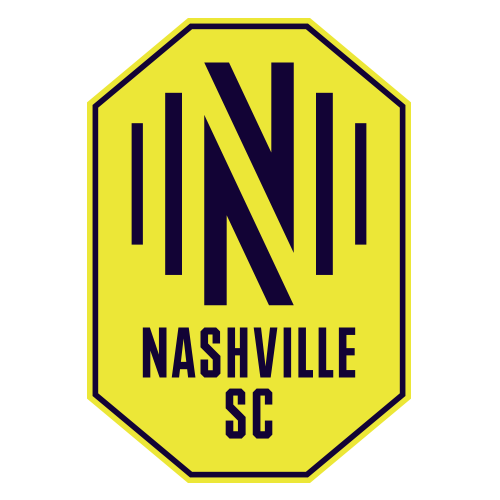 Previous ranking: 4
A scoreless draw against Miami and needing a penalty late in stoppage time to draw Charlotte was not the week Nashville was hoping for. This is a very good team that can absolutely make a run to MLS Cup, but that's going to require getting more consistent production from the front line.
Previous ranking: 5
The City fans made their way to Kansas City in large numbers, only to see their rivals get the best of them. At least STL picked up a win over Dallas on Wednesday, so the week was not a bust.
Previous ranking: 6
The Black and Gold got torn to pieces by Miami, but they're hardly the first team to be beset by Team Messi, nor are they the first team to see their home stadium turn pink.
Previous ranking: 10
Any disappointment in Orlando's placid attacking performance as it drew Charlotte midweek was gone by Saturday, when City became the first team this season to beat Cincy at TQL Stadium. It was arguably the most impressive result anywhere in MLS this year and has to have the Lions feeling like they can win the East.
Messi lays off pass to Campana who scores Inter Miami's third goal
Lionel Messi lays off a nice pass to Leonardo Campana who finishes off Inter Miami's third goal.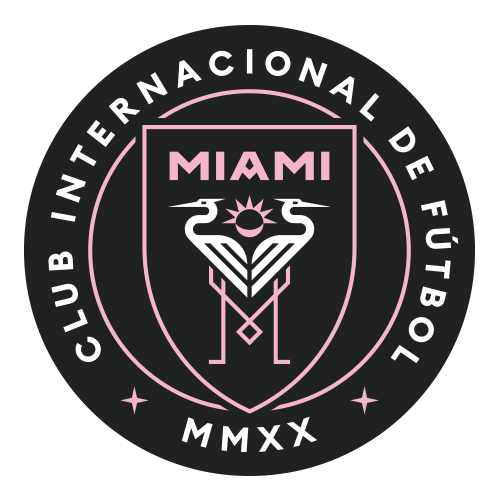 Previous ranking: 8
Inter were held to a draw by Nashville before flying across the country and hammering LAFC. It's not a fluke that Miami is racking up points either. The analytics show this team has been really good, and arguably the best in MLS since Lionel Messi showed up. It still has to make up eight points in nine matches to reach the playoffs, but that feels possible.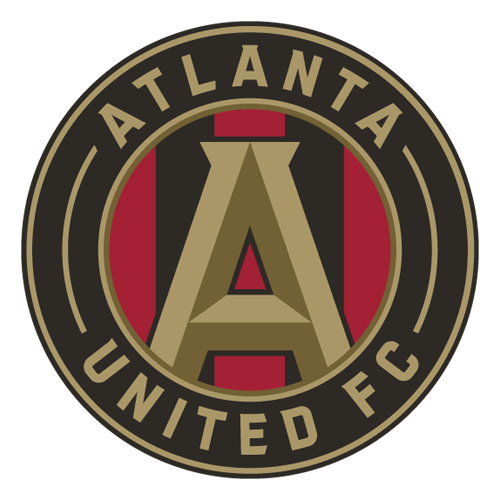 Previous ranking: 7
The Five Stripes played decently in both of their matches, but their performances weren't good enough for a win. They fell to Cincy and drew FC Dallas, with showings that teased their potential down the stretch, but also exposed the work they still have to do.
Previous ranking: 9
Ian Harkes made an impact from the first minute he pulled on a Revs shirt and it's showing no signs of stopping. A win over RBNY was good work, but New England will be disappointed to have drawn Austin.
Previous ranking: 11
The Sounders were up 2-0 and well on their way to a victory over the Timbers, but then they went down a man and it all got hairy. They still managed to draw, but it was unquestionably two points dropped, not one point gained.
Previous ranking: 14
How long had we said, "Please just get the Loons a striker"? Well, here's Teemu Pukki! Minnesota rolled past Colorado and was a little unlucky not to win in San Jose, with Pukki scoring in both.
Previous ranking: 12
Beating Chicago and drawing NYCFC isn't the most memorable of weeks, but thanks to the draw between Seattle and Portland, the Caps clinched the Cascadia Cup for the first time since 2016.

Previous ranking: 16
The Dynamo's 2-0 win over Columbus was everything Ben Olsen could have asked for. They were active, tough, smart and shut down one of the league's best teams. Unfortunately, their attacking issues are still there and that's why they followed it up with a dull scoreless draw against the Galaxy.

Previous ranking: 13
Not much comes easy for RSL, as evidenced by its Wednesday loss to the Timbers, but one thing that does come easy is beating the Rapids. RSL has now held the Rocky Mountain Cup in seven of the past eight years.
Previous ranking: 17
It's bad enough that SKC is having another lost season, but it's also had to deal with St. Louis walking into the league and going straight to the top of the West. It'll always have Saturday night, though, when it welcomed its rivals to Children's Mercy Park for the first time and took their lunch money. Sporting are still the bullies of Missouri (and Kansas), at least for one night.
Previous ranking: 15
Every time you think Dallas might be ready to go on a run, it starts looking shaky. This week, it was a loss in St. Louis and draw with Atlanta. Admittedly, those are two good teams, but FCD doesn't have much margin for error anymore. Only one point is separating the team from being out of a playoff spot.
Previous ranking: 19
Taking on Orlando and Nashville in one week is no easy task, and Charlotte got out of it with two points. It was a really impressive showing for the Crown as the team displayed the big strides it has made recently. If it can squeeze into the playoffs, it could absolutely pull an upset.

Previous ranking: 18
The Quakes' surge this season was built in large part on an ability to maximize points at PayPal Park, so for the Galaxy to walk into San Jose and beat them, then have Minnesota manage a draw, is tough to see.
Previous ranking: 20
Tyler Miller was ruled out for at least a month, Wayne Rooney talked about being frustrated there have been no talks on a contract extension at the club and the team made fans take down a banner calling for sporting director Dave Kasper's ouster. It's pretty easy to forget that the messy week at Audi Field also featured D.C. throttling Chicago 4-0.
Previous ranking: 23
Riqui Puig isn't just awesome, he seems to have really embraced representing the Galaxy, as was on full display with the extra juice he brought to the California Clásico. He led them to a win in San Jose and the draw with Houston was a nice additional point for LA, which is only five points out of a playoff spot with a match in hand.
Previous ranking: 21
Home field has been Montréal's saving grace this season, so it was tough to see the team get diced up by Columbus at Stade Saputo days after taking an L at NYCFC.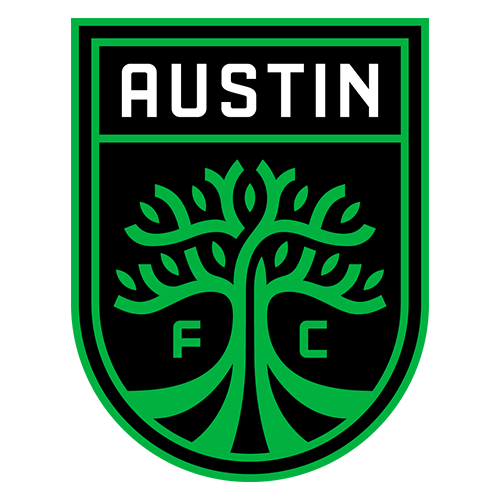 Previous ranking: 25
Austin played well against Seattle and had nothing to show for it, then played well in New England and it looked like it'd go home empty-handed. So when it scored a late goal to take a point off the Revs, it was the least the team deserved.
Previous ranking: 22
The prevailing question coming into this season was: What's the Red Bulls' ceiling? They'd finally made some bigger signings to try to compete with the big boys and build upon their solid foundation. Now, that foundation has fallen apart and the question is: How low is their floor? Losses to New England and Philly last week didn't help.

Previous ranking: 27
This might have been Portland's best week of the year. The Timbers beat RSL, then took a point off the Sounders in Seattle. The Timbers are, miraculously, only four points out of a playoff spot, but making up that ground is going to be difficult with no more matches left in Seattle, where they are unbeaten in their past eight, dating to 2018.
Previous ranking: 26
Neither Montréal nor Vancouver is going to make a run at MLS Cup, but the Pigeons took four points off the pair of northern neighbors this week, and that is nothing to sneeze at.
Previous ranking: 24
Losing 1-0 to Vancouver isn't awful. Losing 4-0 to D.C. is. Doing both in one week? Ouch.
Previous ranking: 28
After losses to Minnesota and RSL by a combined score of 5-0, the Rapids are now scoreless in their past five league matches.
Previous ranking: 29
TFC's eight-match losing streak is no more! And it also ended its 11-match winless streak! It was a big night at BMO Field as the Reds vanquished Philly 3-1.