After 22 NFL teams reported to training camp Wednesday, the fun continues Thursday.
NFL Nation reporters recap the day with what you need to know from camps across the league.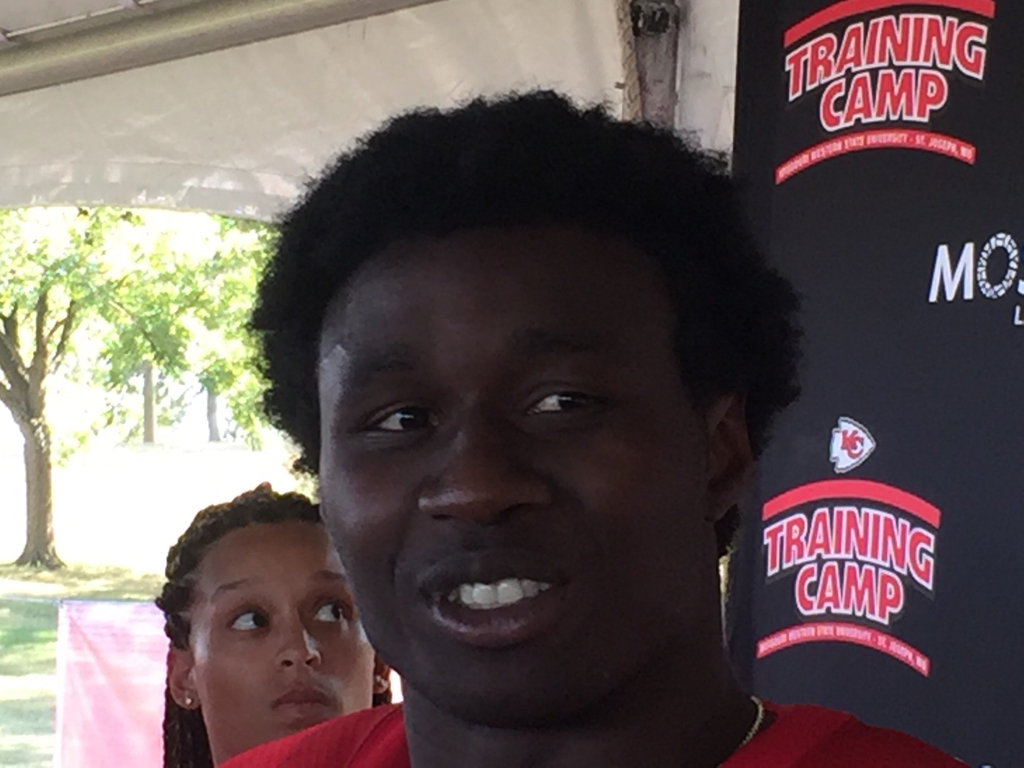 WR Sammy Watkins cut the dreadlocks he's had for years before he reported to Chiefs training camp. "I just woke up one morning and decided to cut it," said Watkins, who added he did the work himself. "I've had it for maybe 12, 13 years. I'm 25 now. I don't want to have dreads when I'm 40."

JULIOOOOOOOOOOOOOOOOOOOOOOOO#InBrotherhood pic.twitter.com/2sZ2eh4Oe5

— Atlanta Falcons (@AtlantaFalcons) July 26, 2018
BREAKING: Julio Jones will be in camp.

STORY - https://t.co/IoBJbxEfOa pic.twitter.com/FIcHJ57J9Z

— Atlanta Falcons (@AtlantaFalcons) July 26, 2018
---

Everyone meet Barker Mayfield, a nine-week old spaniel mix!

Always been considered the underdog - she's looking to find her furrrever home in Cleveland 🧡

Find her and more puppies up for adoption at our #BrownsCamp Puppy Pound! pic.twitter.com/tSzeKECCpM

— Cleveland Browns (@Browns) July 26, 2018
---

Tom Brady, meet Tom and Brady. pic.twitter.com/P53vxSFKNi

— New England Patriots (@Patriots) July 26, 2018
---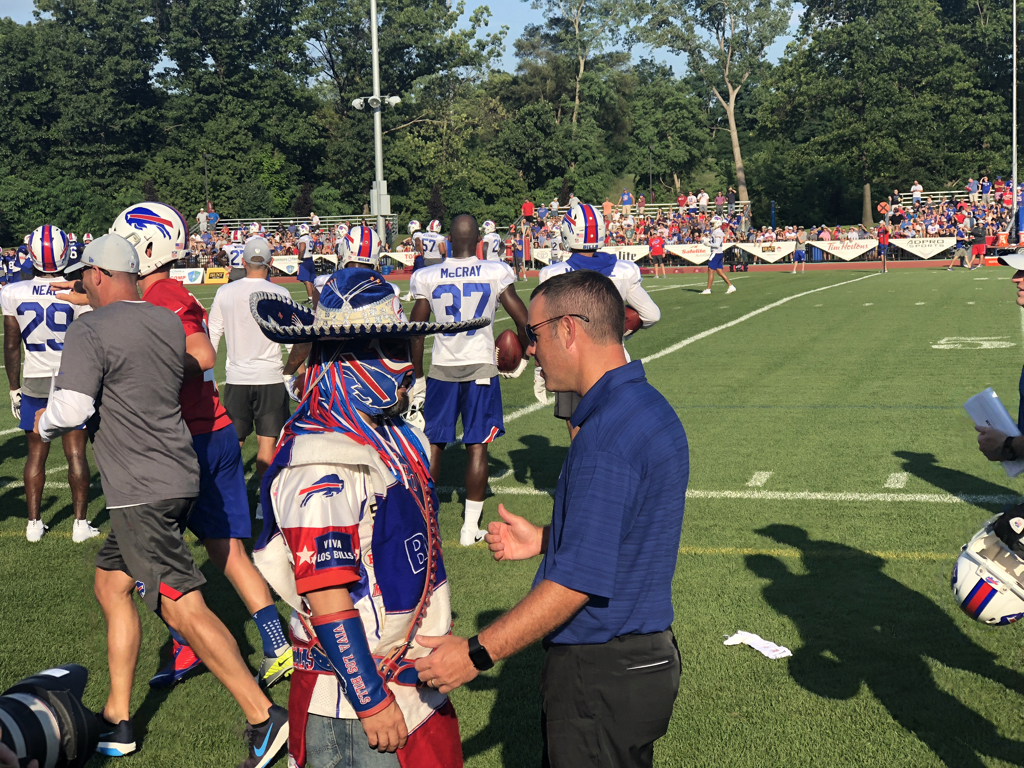 Bills GM Brandon Beane chatted during Thursday's practice with Bills fan Ezra Castro, in his "Pancho Billa" costume. Castro lives in Texas and is undergoing treatment for cancer; he was called on stage during April's draft in Dallas to read the team's third-round selection of DT Harrison Phillips. Castro caught up with Phillips and fellow rookie Josh Allen after practice.
---

The first training camp practice had some ups and downs for QB Jimmy Garoppolo. Garoppolo and WR Marquise Goodwin continued the strong chemistry they showed at the end of last year as Goodwin hauled in three passes that would have gone for big gains. Garoppolo also was able to connect with RB Jerick McKinnon for a would-be big play. McKinnon had a solid all around day with a few long runs.
---
Quotes of the day
Quote of the day from Jaguars training camp Day 1: DE Dante Fowler Jr., when asked how much he has matured over the past year, responded with a question of his own. "Did I go to jail?" When he was told no, he followed that with: "There you go." Fowler was speaking for the first time since he was suspended for one game by the NFL as punishment for his July 2017 misdemeanor battery arrest and subsequent March sentencing.
Quote of the day, courtesy of 49ers DC Robert Saleh on CB Ahkello Witherspoon: "When he first got here, he was this little, scrawny corner that everyone said wouldn't hit anybody... And now he's a man."
Pete Carroll on Earl Thomas' holdout continuing into training camp and whether he expected him to be here: "Well, he's been here for a long time. We always expected him to be here. That's kind of how it is. He should be here and he's not. So it's really about the guys that are here now and we're trying to keep moving, moving and grooving and putting it together. That's unfortunate."
---

When you're at #BearsCamp but Fortnite is still life. pic.twitter.com/XZiGwRnXgm

— Chicago Bears (@ChicagoBears) July 26, 2018
---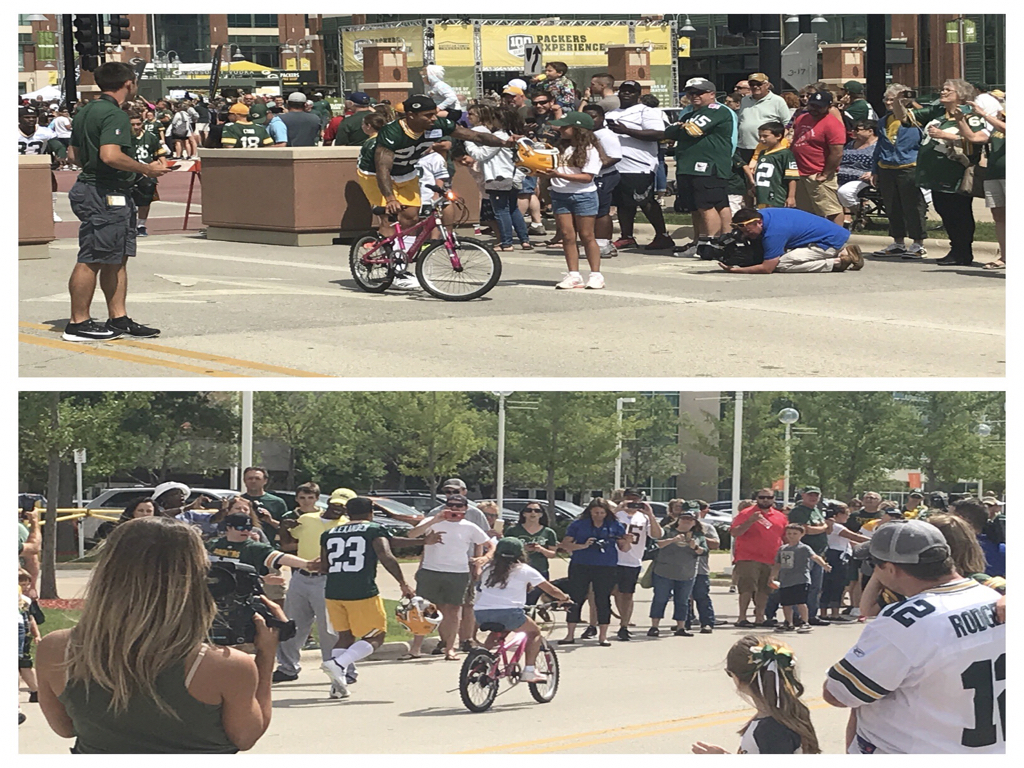 Packers first-round pick Jaire Alexander got his first taste of the bike-riding tradition but decided halfway through his ride was too small.
The Packers kick off their 100th season this year. Here are 100 things to know about the Packers.
Take our quiz: Test your Packers knowledge.
---

As Seattle gets back to work, QB Russell Wilson had a heckuva summer. It included four continents and a royal horse race.
---
Best from Wednesday
Wednesday was a busy day across the league. Andrew Luck is back and ready to practice. There are holdouts from star players like Aaron Donald, Earl Thomas and Le'Veon Bell. Meanwhile, Antonio Brown showed up in a helicopter.

Best dressed line in the league #GoRams pic.twitter.com/riaK7a9Nuu

— Jared Goff (@JaredGoff16) July 25, 2018
---

And that's the bottom line cuz Stone Cold @VinnyVidiVici98 said so. ☠️ pic.twitter.com/5vXdhIhksi

— Pittsburgh Steelers (@steelers) July 25, 2018
---

All the best cars from camp
NFL players often like to make statements when they roll into training camp. Early indications this year suggest another camp full of unique rides, and NFL Nation writers are keeping an eye on parking lots across the league to see who's got the hot wheels.
This is Cam Newton's newest toy to get around the Panthers' training camp at Wofford College. The franchise quarterback had somebody drive it up in his truck decked out in Auburn colors. pic.twitter.com/0rTHXw4g7E

— David Newton (@DNewtonespn) July 25, 2018
---

Cornerback Jalen Ramsey won't be at Jaguars camp for the first few days of camp:
July 25, 2018
---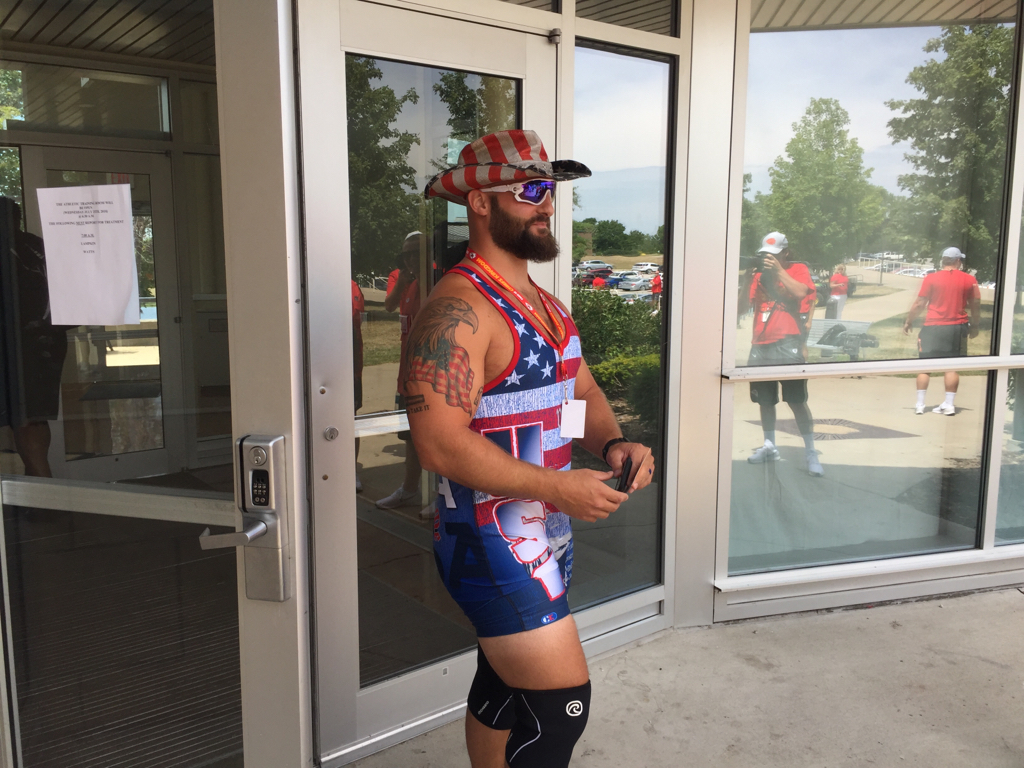 Fullback Anthony Sherman sets the fashion bar every year when Chiefs veterans report to training camp and this year is no different.