More 2020 NFL draft content
Scouts Inc.'s 2020 Draft Rankings
NFL Draft
McShay: Big Ten and Pac-12's decision is a scouting nightmare for NFL draft
Todd McShay breaks down the difficulties NFL teams will have scouting draft prospects with the Big Ten and Pac 12 not having fall seasons.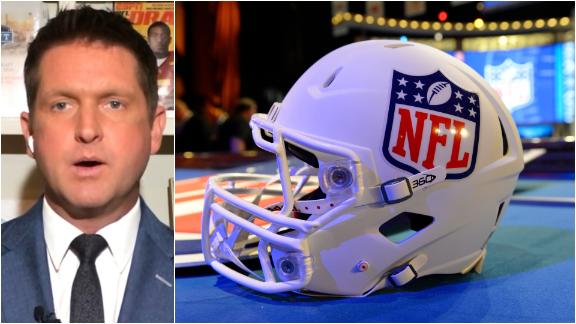 NCAAF
The massive impact on the NFL draft if college football is canceled
Mike Tannenbaum and Mel Kiper Jr. are concerned for some players' draft stock if the college football season is postponed or canceled.
Potential 1st-round pick Rashod Bateman on decision to opt out of CFB season
Minnesota wide receiver Rashod Bateman cites health concerns as part of his reason for opting out of the 2020 college football season to prepare for the 2021 NFL draft.
NFL
Father's Day gift: Joe Burrow delivers for his dad
Former LSU star and Heisman Trophy winner Joe Burrow gives his father Jim a set of golf clubs, but the memories of a special season past resonate most.